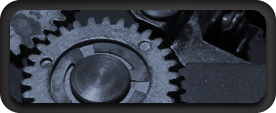 Lamar PMA Corp is a PMA parts developer located in Jacksonville, Florida. Our mission is to provide quality PMA/FAA approved parts for commuter and commercial airlines. In today's market, cost cutting has become a necessity in all industries including the aviation industry. At Lamar Engineering we feel that PMA produced parts can make a significant impact on reducing operating costs, without compromising quality.

The staff at Lamar PMA Corp has a combined 35+ years in the aviation industry ranging from PMA management and engineering, MRO management, to sales and purchasing. We understand the aviation industry; our customer's needs and are ready to assist however we can. We have seen the PMA market grow throughout the years and PMA products become an acceptable alternate to the high cost OEM parts. We have dedicated our resources to continue helping the PMA market grow.

We will consider all PMA parts requests for review and research and potential submittal. If you have a hard to find, high volume or high cost part for any aircraft including military application, send us a list, it can be one part or several. In return for your assistance, we will extend you a special discount once the part is made and in stock. We would love to hear from you with your part suggestions or needs.